Political advertising in a modern city: Berlin Wall, Derry Northern Ireland, Santiago but not NSW?
Mood:
a-ok
Topic: independent media
When SAM's editor travelled around the world in 2002 we noticed even in shaky democracy of Chile they allowed a building size mural of Che on a main street.
Then in Berlin there was this moving artwork on that symbol of dictatorship the Berlin Wall, as below.
Yet the Blue Moutains council are getting a reputation for authoritarian officiousness when it comes to public political messages here in May 2006
Che mural removed! Condemn Blue Mountains Councils' censorship of art!
and according to abc radio this morning and no doubt elsewhere in the meeja over a Your Rights at Work poster http://www.rightsatwork.com.au/.
And we feel it's not just up there, but rather a creepy chill all over Howard's Australia: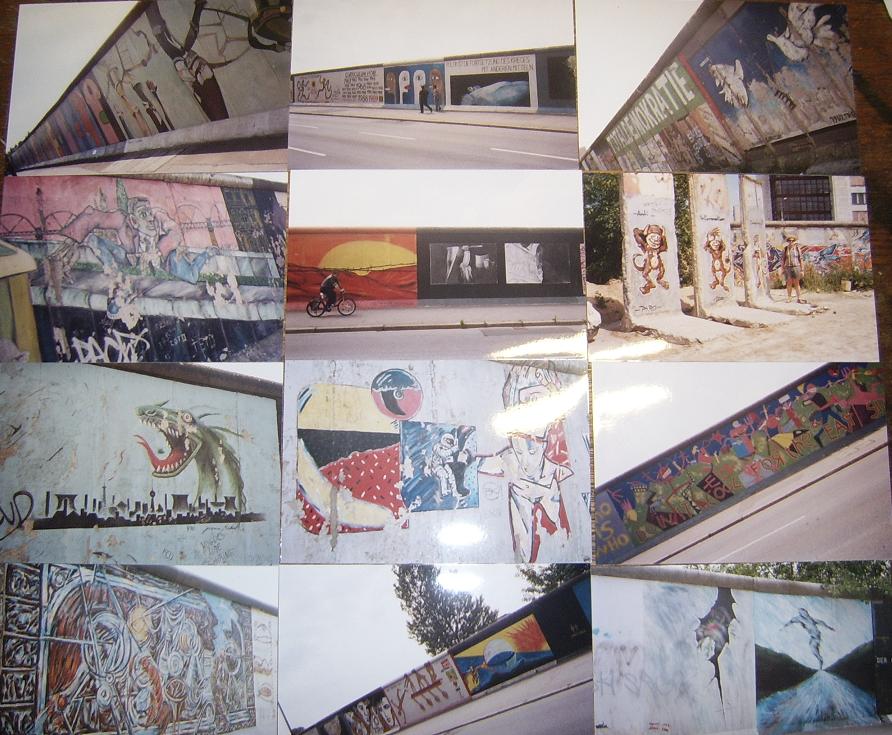 Below are some enlarged posters of the Berlin Wall to read the text, and further below murals in fraught Northern Ireland city of civil rights demo in Derry/Londonderry, where they seem to cope. I've sneaked in some happy snaps at bottom left of Morocco market place and Gibraltar. All images taken 2002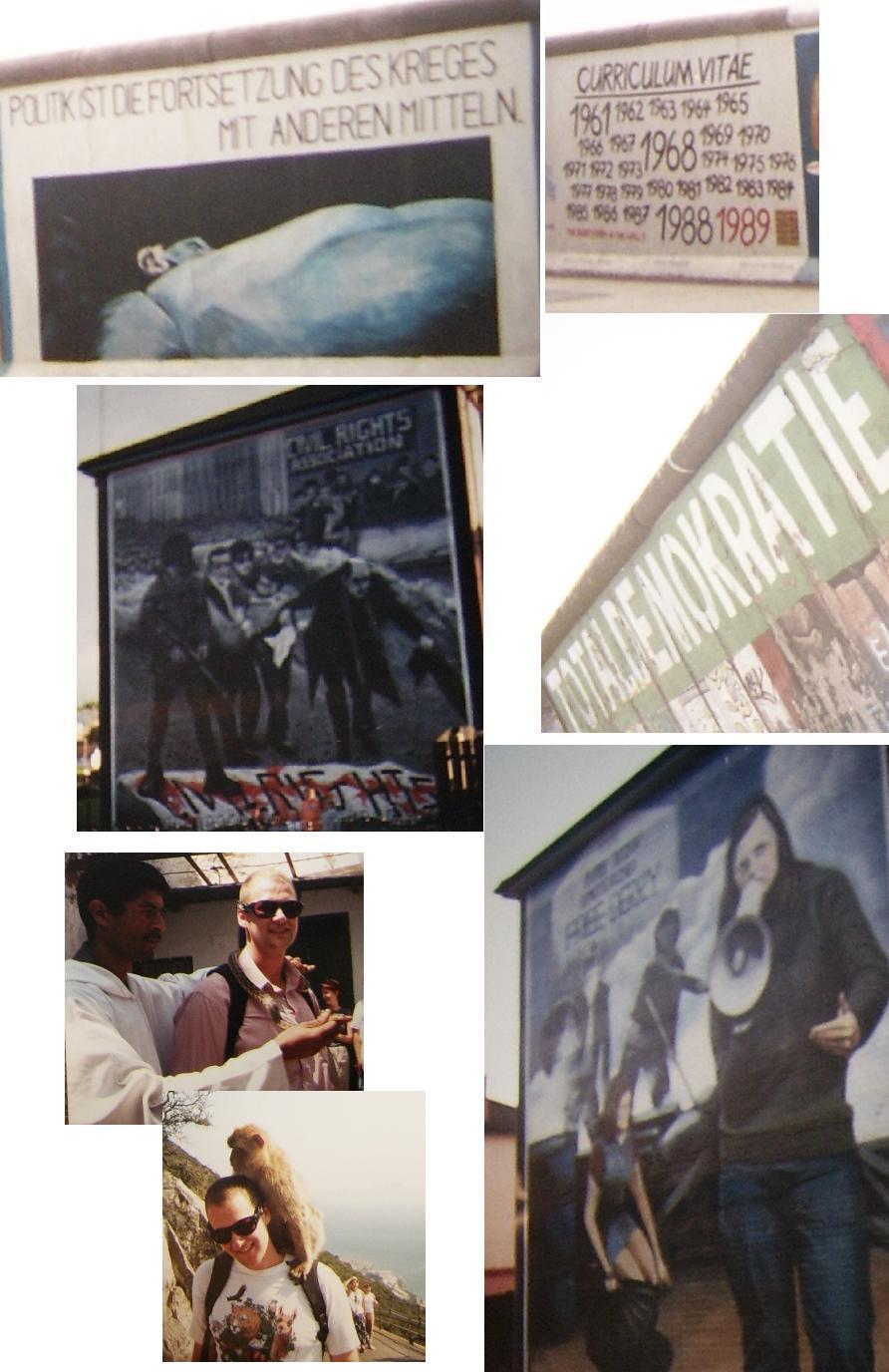 And there is this poster below being sold in the main square in Santiago in 2002. Get the picture? Free speech is supported worldwide even in shaky democracies let alone NSW, Australia.
Posted by editor at 11:25 AM NZT
Updated: Thursday, 5 April 2007 1:04 PM NZT