Squawking, clawing senior journos' failure to declare their AWA financial conflict of interest
Mood:
sharp
Topic: big media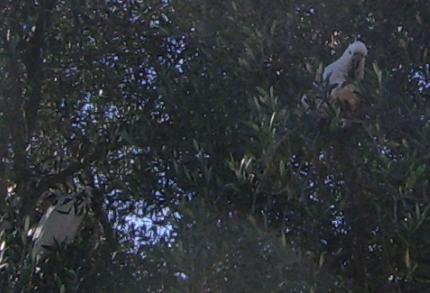 Recently big media proprietors, and ABC public broadcaster, were attacking the federal government for allowing Australia's democracy to fall way down the league tables in terms of free speech.
And they do have a strong case about the need to shield journalists and their sources doing their public duty of reporting the news.
But here is a glaring abuse of power by many of these selfish journalists from the cover of their Big Media pay contracts such as Laurie Oaks at 9
and Dennis Shanahan
Rug pulled from under Rudd's feet | Dennis Shanahan | The Australian
, Paul Kelly at Murdoch's The Australian
Insiders - 06/05/2007: Paul Kelly on the week in politics ...
, and just about every other gun commentator on upwards of $150K - $250K per annum under their own highly exclusive AWA.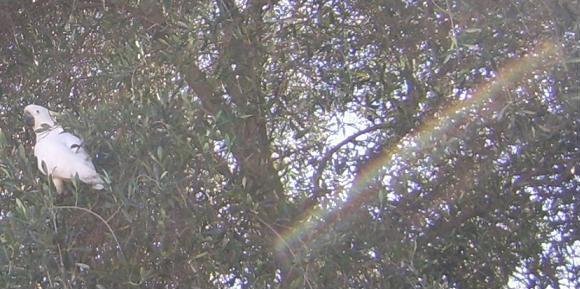 For the last 2 weeks we have seen a brutally biased attack by these malicous galahs with their vandalistic claws tearing at collective bargaining. These are indoctrinated practitioners of extreme for profit big media. These commentators high on the pay hierarchy have all done deals for AWAs that lower mortals will never have.
But none of these "journalists" declare their personal, direct financial interest when they report on this aspect of industrial relations in any of the major papers or lead commercial tv bulletins.
It's systemic corruption in the media industry.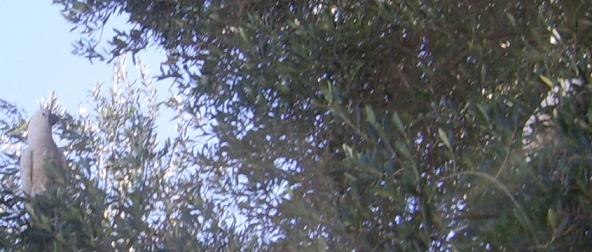 It is a glaring failure of journalistic ethics. How much are they getting paid under their AWA? If it's a huge amount compared to the millions of other Australian workers on an average of $50K pa, they are clearly biased toward AWAs.
What's more, in order to stay at that obscene pay rate they are conflicted to promote the preferred position of their corporations supporting AWAs not to mention their major advertiser client corporations.
It's as simple and grubby as that. Corrupt big media.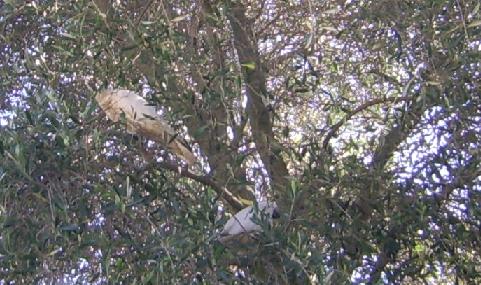 And if not corrupt, declare the existence and size of your AWA with your corporate media outlet in all your articles about AWA's.
That would be a good contribution toward democracy.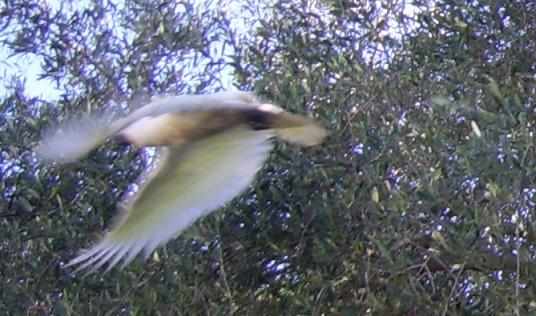 ...........................................
Postscript #1
Mining industry is bluffing on AWAs

Senator Rachel Siewert today urged Kevin Rudd not to be bluffed by the
WA mining industry.

"Quite frankly, what the WA mining lobby has been saying about AWAs
underpinning the mining boom is nonsense. The boom was up and running
well before Work Choices was in place," said Senator Siewert.

"The resources sector is facing a serious shortage of skilled workers,
and are having to offer huge wages to pull people out of other sectors
of the economy. It is ludicrous to think that an award safety net and
collective bargaining could undermine the boom as the mining sector
claim."

"The mining industry are simply throwing their weight around. They have
the WA state government under their thumb and think they can push around
the whole nation."

"Mr Rudd needs to think about the long-term future of Australia and its
workers, not pander to any one section of the economy for short-term
gain.


For more information or comment call
Chris Twomey on 0407 725 025

....http://www.rachelsiewert.org.au

RESCUE THE SENATE


Senator Rachel Siewert
Australian Greens spokesperson on Industrial Relations

Monday 14th May 2007
................................................
Postscript #2
Sent: [Received Wednesday 16 May 2007 9.16 am]
Subject: Urgent action needed to ensure Kevin Rudd stays strong on IR
Dear ASU member,

Over the last two weeks we have seen a massive campaign by big business to pressure the ALP to water down their commitment to rip up Workchoices.
Mining companies who are making super profits are leading the pressure campaign to get Rudd to back down on AWAs. Let's remember, 98% of people on
AWAs are low paid workers who have lost penalty rates, overtime and leave for little or no pay increase. AWAs are a way of not just reducing wages, but of
stopping workers from increasing their bargaining power by forcing them to "negotiate" on their own.

The public of Australia are overwhelming opposed to Workchoices and expect the ALP to commit to abolishing it to restore all the rights that the Howard
Government has taken away.

We need to act now to send Kevin Rudd an overwhelming message that the people who matter on polling day want him to take a strong stand to restore
their rights.

Email Kevin Rudd now and let him know that workers of Australia are depending on him to stand up to
big business and do what is right. No backing down!

Complete this ASU online survey to let us know what you think.

Please send this email onto others.

Yours in union,

Sally McManus
Branch Secretary
Australian Services Union
NSW & ACT (Services) Branch
www.asuservices.labor.net.au
Posted by editor at 12:17 PM NZT
Updated: Thursday, 17 May 2007 1:33 PM NZT