Maireid's report on Irish election outcome(s) for the Hill of Tara heritage
Mood:
quizzical
Topic: world
Hi Everyone,
The Irish General Election count is in.
For those of you won't don't understand how the Irish election system works, here is a fantastic insight, below.
No party has a full majority, so there will need to be a coalition government.
We won't know who will form the coalition government until 14 June!
Note this comment on the Fianna Fáil (Fianna Failures!) majority vote, by Pat Rabbitte, Labour Party leader: "People have a huge level of indebtedness – large mortgages – they were afraid that a change of government would undermine the economy."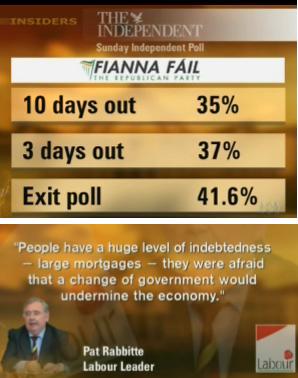 (How familiar is this? How many people 'speak' one view and actually vote for their self-interest?)
While Tara preservation campaigners were hoping and praying for a change of government, we still have a ray of hope via influence from a new coalition government comprised of a combination of Independents, Labour Party, and Green Party, (the latter two have stated that they want to reroute the M3). Meanwhile, the Fina Gael Party, which won the second largest number of votes, may also be able to make up a coalition for an alternative government! .
...Wow!
The article below should make it all understandable.
Either way, unfortunately, we're still faced with uncertainty over the fate of the Hill of Tara, so the Anam Cara for Tara arts action campaign must keep going for a while longer.
In other words, the campaign can not "culminate" with the Anam Cara Festival in June, hence, we have decided to postpone the festival until August.
All events programmed for June will go on under the name of the Anam Cara for Tara arts action campaign. (simply, handing out the downloadable b&w info. handbill at the door –to raise awareness.)
Many renowned artists have said they would love to give their support, but need more time -- representing an impressive list of great artists in the Irish / Celtic genre, whom I dare not mention until their events are confirmed!
Politically, we need to renew our concerted effort, folks, if we are to have an impact on the politics of treason that threaten Irish national heritage today.
Write a letter to the Irish media, since the Irish government ministers are not paying heed to thousands of letters appealing to them to reroute the M3 freeway away from the Hill of Tara!
Ask friends to write a letter too. How hard is this to do!!??
Break a leg! Do it! Now!
and take action!
If you are an arts practitioners, let your audiences, students and colleagues know about this urgent campaign!
The spirit of Tara is calling to us all! Listen! Act!
Remember the spirit of your ancestors!
We are the 7th generation!
In good faith!
Maireid Sullivan
P.S. We have had to move
www.AnamCaraFestival.org
to the main server because it was getting so many hits that the server wanted to charge more money!
The link still works, but is diverted from the first page.
Irish Times, Monday 4 June 2007
FF and Greens to resume talks on coalition
Miriam Donohoe, Political Staff
Negotiations between Fianna Fáil and the Greens on the formation of a
new government resume today after "differences" emerged between both
sides during initial opening talks yesterday.
The discussions are central to Taoiseach Bertie Ahern's plan to form an
86-seat government with the Greens and the Progressive Democrats, along
with the further support of three of the five Independent TDs, Michael
Lowry, Beverly Flynn and Jackie Healy Rae.
Mr Lowry confirmed in a statement last night that he had been asked by
Mr Ahern to negotiate with Fianna Fáil about his involvement in a
"cross-party alliance". A Fianna Fáil source said a cross-party alliance
would give Mr Ahern an enormous "comfort factor" and would offer a more
stable option than doing a deal solely with the PDs and Independents.
Green Party chairman John Gormley and Fianna Fáil's Séamus Brennan
described the opening three-hour discussions at Government Buildings as
"cordial and constructive", but stressed that nothing had yet been
agreed and there were differences on policy issues which they would try
to resolve in the coming days.
Mr Brennan said after the meeting there were issues on which both sides
placed different priorities which "are publicly known and emerged during
the election" which they would try to work through.
Mr Gormley said the initial talks were positive but there were "quite a
number" of issues to be discussed, adding: "We hope to have resolutions
to any difficulties in the coming days". Neither would elaborate on
where the differences lie.
Mr Gormley also said the Greens had not ruled out talking to other parties.
Yesterday's initial talks covered very broad issues, including the
economy, and were very much an exercise in setting out the parameters
and timetable for continuing talks. When the talks get under way in
greater detail from today, there is expected to be tough negotiating on
several issues including hospital co-location, which the Greens are
against, and their demand that corporate donations be banned.
Yesterday's talks started at 11am and finished at 2pm. Ministers Brian
Cowen, Mr Brennan and Noel Dempsey comprised the Fianna Fáil negotiation
team, while Mr Gormley, Dan Boyle (who lost his seat in Cork South
Central) and general secretary Dónall Geoghegan made up the Green Party
team. Today's talks are expected to last all day.
A Fianna Fáil deal with the Green Party, which has six TDs, and the PDs,
with two TDs, added to Fianna Fáil's 78 seats, would give the Taoiseach
a comfortable 86 votes, plus the added support of some Independents.
However, Fine Gael insisted last night that it is still in a position to
form an alternative government, despite that fact one of its would-be
coalition partners had started formal talks with Fianna Fáil. "Contacts
are ongoing with the relevant parties involved," according to a spokesman.
In a statement on Saturday the Green Party said in spite of its best
efforts, the prospects for an alternative coalition "look remote". Fine
Gael sources insisted last night that this should not be interpreted as
the Greens giving up on a Rainbow government. "To the contrary
communication channels remain open." After the end of yesterday's
initial talks Mr Gormley stressed the Greens were not ruling out talks
with any other party.
In a statement last night Mr Lowry, the Tipperary North Independent TD
and former Fine Gael minister, confirmed he had accepted an invitation
from Mr Ahern to negotiate his involvement in a cross-party alliance "to
provide a stable government". He said he did not envisage Enda Kenny
having any realistic prospect of forming a government.
It is understood that the interim PD leader, Mary Harney, is open to the
prospect of a cross party coalition and is expecting further contact
from Mr Ahern later this week. She was aware that Fianna Fáil was to
have talks with the Greens.
A Green Party spokesman confirmed yesterday that a meeting of the party
membership has been called for the Mansion House in Dublin next Sunday
to decide whether or not to do a deal with Fianna Fáil if the
negotiation team reach agreement on policy issues this week. The
membership will also have to agree on going into a cross party coalition
with Fianna Fáil and the PDs.
Tensions ran high between the PDs and the Greens during the election and
a party source said yesterday that that could be an obstacle for the
party in agreeing a deal that included the PDs.
~~~~~~~~~~~~~~~~~~~~~~~
Irish Independent Saturday 26 May 2007]
No need for this M3 route
The next government will still have to grapple with trying to solve the
problem of finding an effective overall transport policy for Dublin and
its hinterland. If possible, this should be managed in such a way as to
meet not only the needs of Dubliners, the needs of commuters and their
families but also the continuing requirement to protect and preserve our
unique heritage and environment.
The recently discovered national monument at Lismullin lies directly in
the path of the proposed M3 motorway, just as the decision as to whether
to protect and preserve the Gabhra Valley (wherein the discovery was
made) will lie directly in the path of the next government.
The hills of Tara and Skryne, together with the Gabhra Valley, are all
part of an integrated archaeological landscape that must be preserved
from inappropriate development.
There is no absolute necessity for the present M3 motorway route and its
accompanying massive interchange at Blundelstown.
There are still viable alternative routes just as there are viable
alternatives to the motorway itself. These alternatives have been
detailed many times over (mass transit, upgrade N3 etc), and the first
step should be to get on with the necessary bypasses in conjunction with
reinstating the rail link from Dublin to Navan. These steps, together
with possible upgrading of the existing N3 (2 plus 1 is one particular
way), would be more cost effective and more environmentally friendly.
JOHN T. ROONEY,
PARSONSTOWN,
BATTERSTOWN,
CO MEATH
/////////////////////////////////////////
Paul Muldoon's piece also appears in the International Herald Tribune
...................................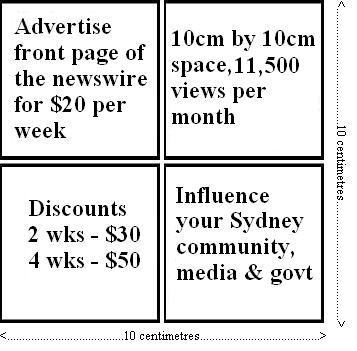 Posted by editor at 2:22 PM NZT
Updated: Wednesday, 6 June 2007 2:27 PM NZT