Photo of Lake Cowal cyanide gold mine pit wall collapse
Mood:
blue
Topic: ecology
This photo shows the collapsed wall at Barrick's gold mine at Lake Cowal 20 March 2008. Photo: Damian Baker
[Media release]
WIRADJURI ELDER EXPOSES MINE PIT COLLAPSE
AT LAKE COWAL
20 March 2008
Wiradjuri Traditional Owner exposes a massive collapse at Barrick's Cowal Gold Project in Lake Cowal, 45 km north-west of West Wyalong, central western NSW.

After a flight with Friends of the Earth Australia yesterday Neville 'Chappy' Williams stated, " It is hard to bear the pain of the destruction of our sacred site. Barrick has ignored our demands to protect cultural objects and the ecological significance of the lake."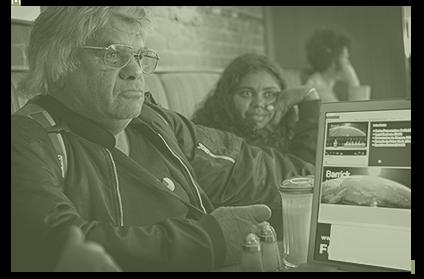 Lake Cowal is an ephemeral lake lying in the Lachlan River plain within the Murray-Darling Basin.
"We are deeply concerned about the mine's impact on local aboriginal and farming communities particularly the mines massive consumption of water", says Natalie Lowrey, National Liaison Officer, Friends of the Earth Australia. "The pit wall collapse also creates a major concern for workers at the mine site."
Up to 100 Wiradjuri and their supporters will be converging at Lake Cowal to voice their opposition to the mine over the Easter weekend.
More info:
Neville 'Chappy' Williams,
Mooka/Kalara Traditional Owner
0447 841 560

Natalie Lowrey,
Friends of the Earth Australia
0421 226 200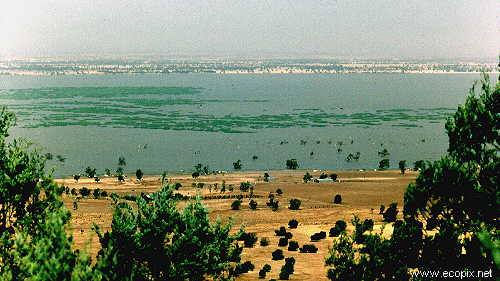 Lake Cowal viewed from Wamboyne Mountain, showing lignum beds.
................................
We have reported on the Lake Cowal scandal previously here:
6 Jan 2008 Here comes the rain again ..... to a cyanide filled Lake Cowal?
Sunday, 6 January 2008

1998-2008 Lake Cowal scandal in Central NSW,$6M slush fund for select green groups, cyanide leaching for gold, pit as deep as Centrepoint Tower is high. Globally on average 79 tonnes of waste is produced for every ounce of gold. More info and links here
and notice this too:
Friday, 4 January 2008

Xstrata and Barrick involved in highly contoversial mine conflicts in Phillipines, PNG

Mood:

don't ask

Topic: human rights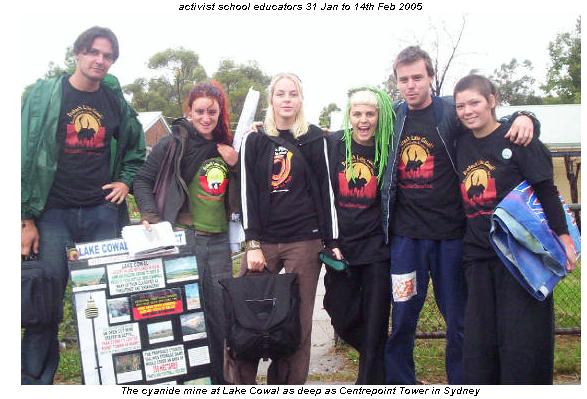 Posted by editor at 1:19 PM NZT
Updated: Monday, 24 March 2008 2:54 PM NZT