Visit to the land of volcanoes, Chile's X & XI regions, 2002
Mood:
spacey
Topic: world
A volcano dormant for at least 2000 years has blown recently as per Sydney Morning Herald reportage here today. And here
Picture above: image lifted off Sky News of Chaiten Volcano, Chile.
Spitting lava ... One of the few remaining residents of Chaiten gestures at the volcano that has forced most from the area.
Photo: LA Tercera [Sydney Morning Herald]
It is literally 8 km from the town of Chaiten in southern Chile known as the 11th region as shown by our Google Earth screen shots below.
Picture above: Google Earth of the surrounding region, main town Puerto Montt at the top of the picture, Chaiten middle right, Chiloe Island middle left (accessible by tourist bus and car ferry).
Picture above: Chaiten volcano at top right like a giant oval, dormant for 2000 plus years, but no longer.
It reminds of the editor's travels in 2002 to nearby town of Puerto Montt and Chiloe Island which are just north in the '10th Region'. This is all great volcano and earthquake country as per this picture below.
Our interest in this part of the world was for tourism, but also regarding this local controversy of a US $3 billion hydro smelter scheme by Noranda, a Canadian multinational mining company. It would have caused untold damage to the marvellous fjordlands, lakes and original forest and wildlife of the 11th region and we played our role in stopping that vandalism (including employment of 2 staffers costing $15K):
Picture above: Campaign poster with provenance to Australia because the hand prints were spurred on by Jabiluka campaign handprint stickers shown to the locals, while also noting the Chileans had their own Indigenous rock art to take their inspiration.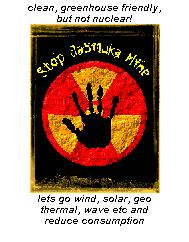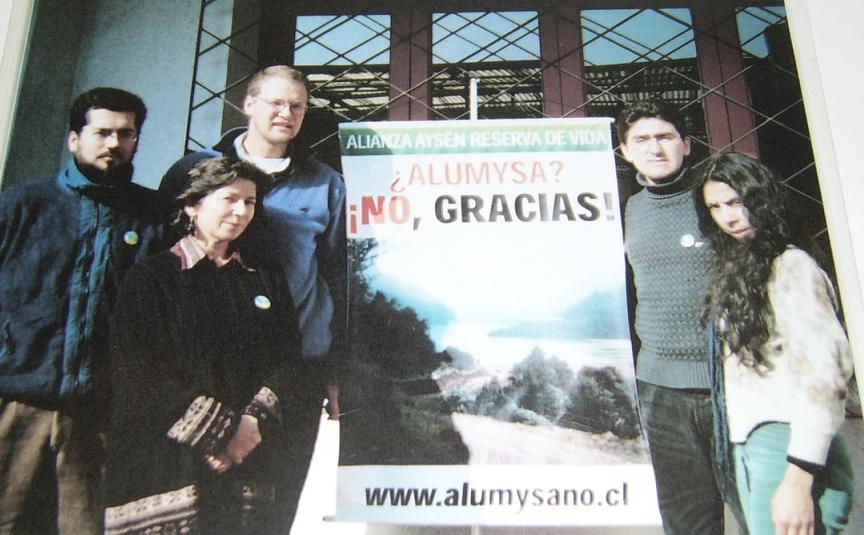 Picture above: Editor with local environmental leadership in Santiago 2002.
Note the website address for no alumysa has been superceded by www.ecosistemas.cl and in particular this page
Picture above: Images of Puerto Montt and surrounds taken in 2002 by the editor. Notice puma raised from a cub let out to breed but always returns according to owner. Also winter woodsmoke pollution evident. Lovely estuary scenic areas. Ship heading south called 'Navimag'. Ferry over to Chiloe Island opposite Chaiten including township of Castro. Spectacular local mountain parks, and inland lakes. German-Swiss style house construction.
Picture above: The trip left such an indelible mark we kept the tickets.
Picture above: Bus crossing of the Andes to Argentinian city of Mendoza. Top left shows the switchbacks ascending. Blizzard conditions soon after closed the crossing for 3 days. In Mendoza protests were breaking out over the collapsed currency, and police with shiny double barrel shotguns guarded the bus from opportunistic cirminals, and to keep safe their country's reputation, while we visitors from Chile were stranded in a traffic jam.
Posted by editor at 1:01 PM NZT
Updated: Thursday, 8 May 2008 6:37 PM NZT