Big alarm over top cop charged over huge corruption scheme
Mood:
incredulous
Topic: legal
The wow factor is high in the Charles Miranda and other coverage over charging of assistant director of the 'secretive' NSW Crime Commission over drug importation global scheme.
It follows another wow story on 4 Corners last night about international organised crime and corporate thuggery.
According to the radio interview with the Daily Telegraph's Miranda 'sitting on this confidential information for 12 months' a shipping container was delivered with the illegal precursor chemicals for the drug ice. We will read up about this detail with interest.
A contact of a contact of a contact suggests that the source of illegal handguns arrive in Australia exactly the same way. We have no idea if it's true but the echo is there.
The echoes with the rat movie in The Departed with haunting Rolling Stones anthem is there too.
We also heard Maroota 45 km north west of Sydney mentioned (indicative pictures only here taken January 2008, dog stuck taken around 1997). Alot of sandmining out there we know well. One aspect of sand mine slurry pits is things like people or anything else can disappear pretty well forever in those pits. Scary.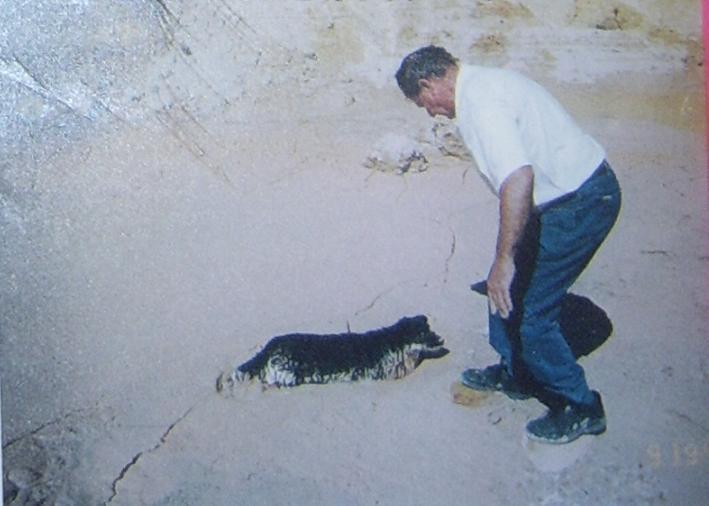 Posted by editor at 9:55 AM NZT
Updated: Tuesday, 3 June 2008 12:19 PM NZT