Thoughtlines on those shallow big media reviews of Bob Carr
Mood:
lyrical
Topic: big media
Picture: [Above] The author in tie and scruffy beard alongside then MP Richard Jones and others in 1994 in a spirited campaign for change in government policy away from high impact woodchipping of natural forests.The speaker on the tray truck is Karenne Jurd then director of The Wilderness Society removed soon after in a Keaing PM inspired coup in the TWS. [Below] is a massive banner on the cliff line opposite the Sydney Opera House - again involving the author as it snagged part way down and required some cliff hanging to release back in our rock climbing days. Alot of work went into electing Bob Carr on 25 March 1995 to save forests but the results were disappointing.
First the good before the ugly. We did enjoy this article about Carr's contradictory postures and indeed cunning by the ABC's Jim Middleton:
http://www.abc.net.au/news/2012-03-05/middleton-carr-foreign-policy-commentary/3868252?section=nsw
We note this text from our own web archive on Carr's time at the helm of NSW as the public went back to the polls in 1999:
Apart from deliberately and dishonestly conflating the notion of "forest protection" with "new national park", the other variation on Carr's boasting was that his government had created one million hectares of reservations in NSW and this was a "world record". The Wilderness Society as quoted in Parliament by Ian Cohen MLC has shown convincingly using World Conservation Monitoring Centre figures that NSW as a unit is still behind 74 other countries in terms of terrestrial protected areas, and just below the 6. 29% of land area conserved on average per country. For the 4 year term of office Carr has made less significant conservation decisions than

Brazil (3.5 million ha in 1990, 6 million ha in 1979-82),
Indonesia (3 million ha in 1978-81, 2.5 million ha in 1980-82),
Columbia (2 million ha, 1977).
Even in Queensland in one year 1977 a million hectares of national park was created, and in NT nearly a million hectares in 1990.

There is not space here to list other protection decisions in China, USA (4 different states) or Venezuela that outstrip or equal Bob Carr's "world record" fantasy.
We also note that Carr was a gifted thespian on the floor of NSW Parliament - that is, he was acting, and relying on comedy to avoid substance. The general message is therefore - cross check Bob Carr before you believe his stentorian voice.
We note Carr stated on live abc radio in about 2006 that the internet was irrelevant to mainstream politics just before Obama used the web to fundraise his way to the presidency of the United States. Gore Vidal on a visit here, in the studio with Carr almost choked when he heard Carr's ignorant pronouncement more to do, perhaps, with Carr's edict banning government press releases being archived on the web for the public to access.
Here is more on the grim statistics of green Bob Carr on the environment:
and also here:
Our understanding is that Carr sold out 50% of the unprotected publicly owned forest to private logging interests, that is forest that wasn't already in national park that he couldn't get his hands on. To avoid accountability on that Carr hoodwinked the public and the media with expensive tv advertising about 'trees and jobs living together'.This is the factual context of the huge price paid for Carr's PR boast of 300 odd new national parks patchworked across the eastern division of NSW. In our view way too high a price being paid every day now in 2012.
(Consider this - risk of bushfire, as wildfire, as megafire, can only increase with destruction of natural forest canopy with it's naturally wet micro climate and high humidity - that is, bushfire resistant. A logged landsape by comparison soon returns as dry schlerophyll regrowth and a dusty dry flammable landscape. A landscape of kindling for megafire is one potential outcome of Bob Carr's 20 years of woodchipper resource security.)
In addition to forests proper east of the dividing range, our understanding is that Carr presided over between one and 1.5 million hectares of woodlands in agricultural areas west of the ranges being cleared over about 10 years. (Stephanie Peatling of the Sydney Morning Herald wrote several stories with the official figures which were horrifying when extrapolated over years.) These woodlands would be crucial to moderating record floods today. But at that time in 1995 to 2005 we in NSW were at the end of a 20 year period of mostly drought - the huge loss of nature was arguably even more devastating.
Given NSW is mostly arid (or was until the most recent ephemeral floods) and a total of 80 million hectares in size with a humble fringe of coastal green, the loss of nature under Carr was grim. The sensible elements of the green movement today mostly refer to that period of alliance with Bob Carr as delusional.
The significance for modern politics is that it is the Carr political PR strategy on the morality of environmentally sustainable forests that is being applied by the federal ALP on climate. It's all tactics for the ALP rather than conviction, to wedge the liberal national party, which admittedly are even more evil on conservation of the environment and therefore easy to wedge. Compare say the Tories in the UK who actually have a strong climate protection policy in unison with their opponents - presumably out of a conviction their little island in the North Sea will be doomed by climate change - which it may well be.
Such are the contradictions of Bob Carr, thespian and gifted comic of NSW politics, quite well expressed by Jim Middleton in his article referenced above.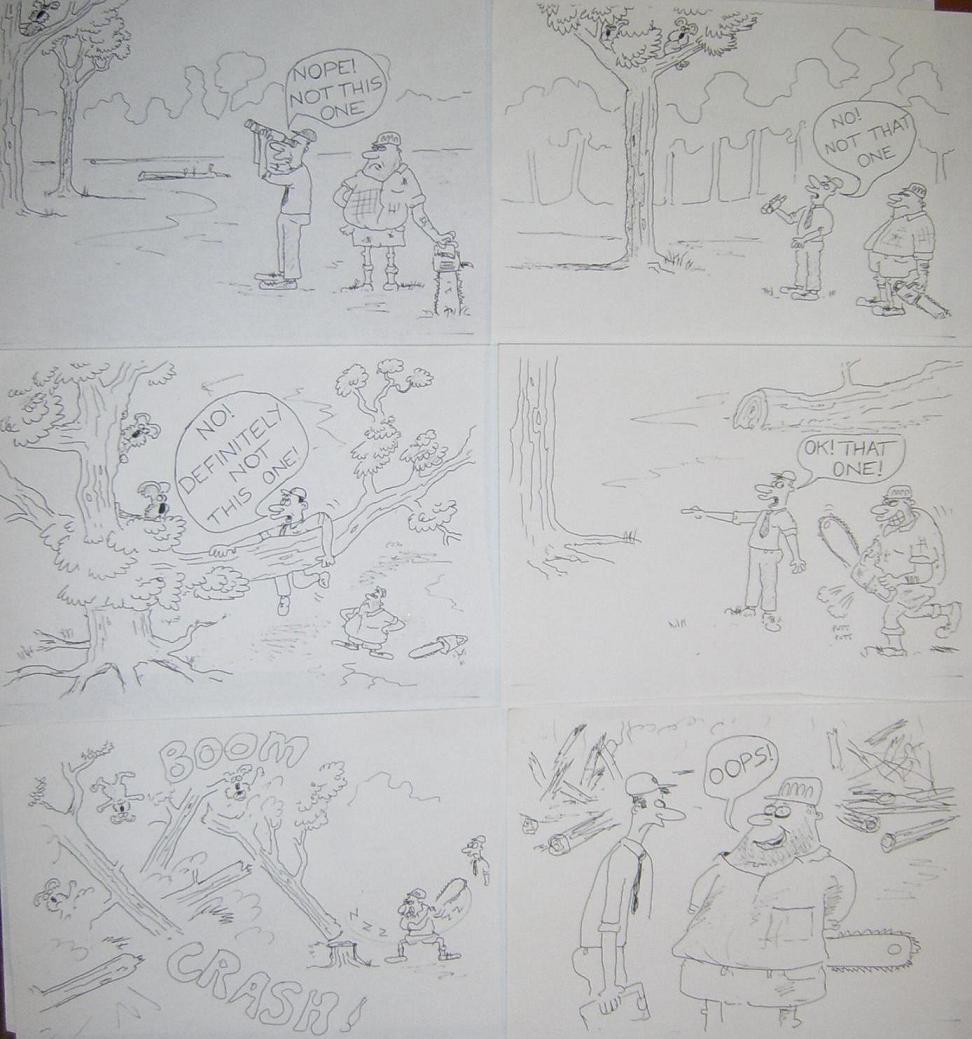 Posted by editor at 9:30 AM EADT
Updated: Wednesday, 7 March 2012 11:33 PM EADT