Julian Armstrong, State forest public servant does the logger's PR in local paper Narooma News
Mood:
down
Topic: nsw govt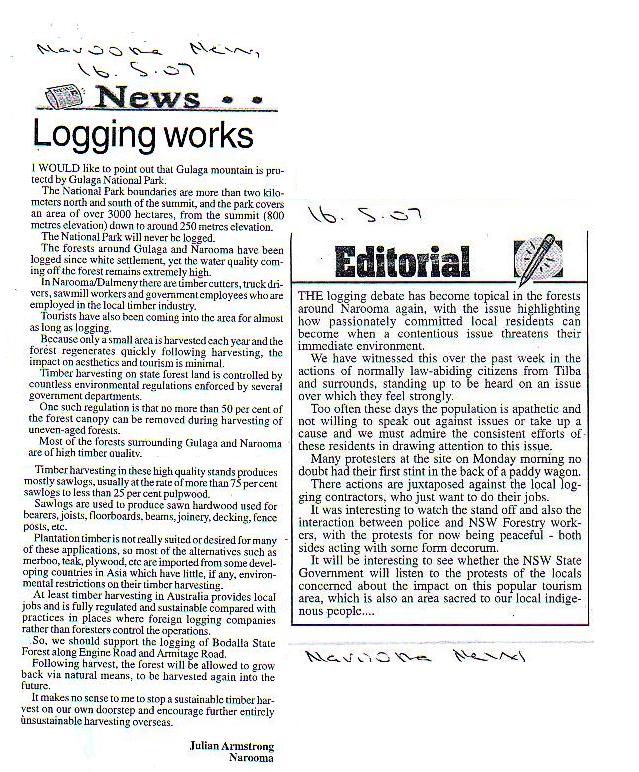 Date: Thu, 17 May 2007 10:09:02 +1000
To: narooma news
From: harriett swift.....Subject: letter to the editor

Julian Armstrong of Narooma (NNW 16/5) has written in support of logging the beautiful spotted gum forests at the foothills of Gulaga Mountain.
He has a right to do so, but I think he also has an obligation to tell us that he is an employee of Forests NSW.
Forests NSW spends $1.5 million a year on propaganda, which should be more than enough. Its employees should not be writing to the media as private citizens in their spare time without declaring who is paying them.
Yours sincerely


Harriett Swift
Convenor

CHIPSTOP campaign against woodchipping the SE forests, PO Box 797 Bega NSW 2550 Australia, http://www.chipstop.forests.org.au
Pictures below: Gil Mathie, logging contractor leans on car bonnet (top) and watches (bottom) as police close up their paddy wagon after arresting another member of the local community Tuesday May 15th 2007. The day before Tilba Chamber of Commerce President Sol Ramana-Clarke was also arrested. One of Gil Mathie's crew was convicted of criminal assault against conservationists in 2006.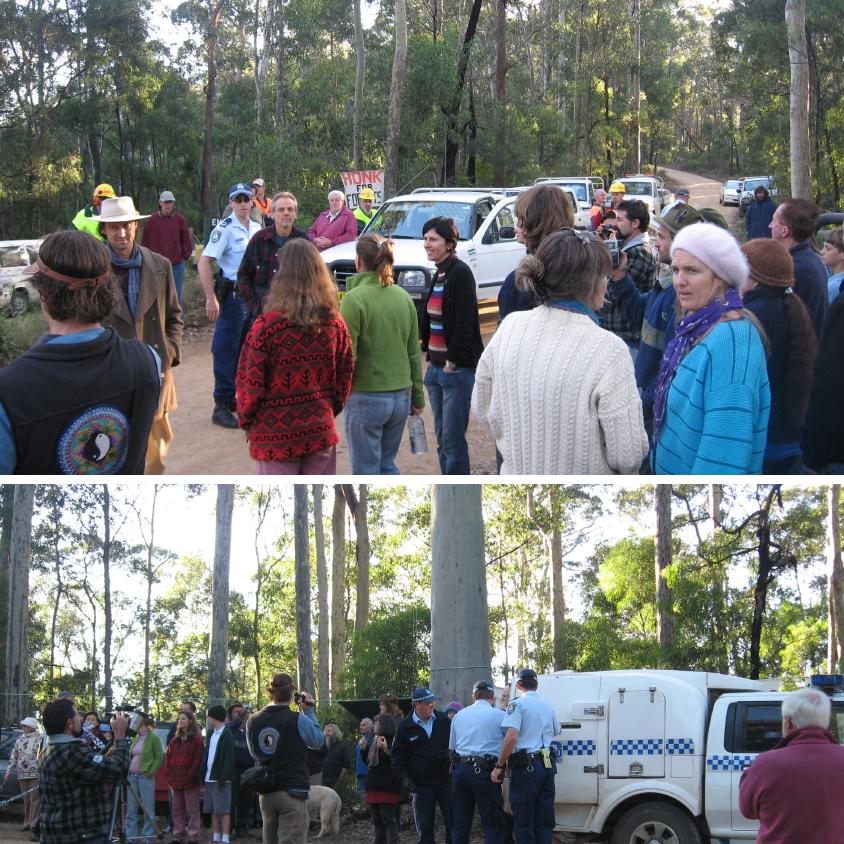 Posted by editor at 2:18 PM NZT
Updated: Thursday, 17 May 2007 2:43 PM NZT