Corrupt compromise of the public revenue by Treasurer Costa with Priest affidavit?
Mood:
accident prone
Topic: nsw govt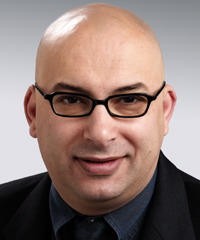 Picture:
NSW Treasurer Michael Costa
gave a very helpful affidavit to a trenchant critic of the NSW Govt allegedly in the lead up to the NSW election. But why did he put the public revenue at risk with such evidence?
----- Original Message -----
To: NSW Auditor Cc: Sylvia Hale MLC Greens Justice spokesperson, ICAC NSW, Greg Pearce Shadow Treasurer, Stateline NSW, Crikey.com.au editor, NSW Law Society, Mike Carlton SMH/2UE,
Sent: Monday, May 21, 2007 1:13 PM
Subject: Referral of Andrew Clennell expose SMH re Costa 'pre election affidavit' questions over compromise of public revenue
NSW Auditor
CC Shadow Treasurer Pearce, Sylvia Hale (Greens - justice portfolio)
Dear Sir
SMH expose of Treasurer Costa pre election (2007) affidavit favouring litigant against the NSW Crown
We have had a telephone conversation earlier today with the journalist at the
Sydney Morning Herald
Andrew Clennell who has written 2 articles extracted in full below.
Significantly Clennell suggests in our conversation the affidavit praising Priest sworn by Minister Costa was prior to the 2007 election.
I am editor of a micro news website called
www.sydneyalternativemedia.com/blog
with expertise in the community media sector for at least 10 years, 2 years as a reader analyst with Media Monitors, and a solicitor in NSW. In 1990-91 I worked in the litigation section of Baker & McKenzie until moving into the ngo sector this last 15 years.
My understanding of the media coverage in the last 6 or even 12 months to the NSW State election is that Mr Tim Priest was conspicuously absent from the cut and thrust of election battle when prior to that he was a very notable figure in the politics of this state around law and order issues. This impact was in particular as a result of substantial media support from Alan Jones at 2GB and his article in the conservative
Quadrant
magazine here of January 2004
Although this article has been substantially attacked for being a blend rather a precise account of criminal events in my view the facts asserted by Priest have never been convincingly rebutted outright, though certainly weakened in terms of credibility. Nevertheless after the Cronullal riot in late 2005 there was a clear political strategy of the Debnam led Coalition to further exploit Priest's claims and witness as per this ethnicly charged report
Alan Jones: I'm the person that's led this charge - National ...
Based on our legal experience now rather than political and media analysis we raise this critical question for the protection of the public revenue and legal integrity of the administration of justice in NSW: In my experience whenever a public servant including a minister like Michael Costa has competing legal or moral obligations regarding court evidence inevitably the evidence is provided by way of subpoena rather than voluntary affidavit.
We say if Costa was in agreement with Priest's legal claim, a friend or felt a moral obligation to support Priest for whatever reason he had a clear conflict of interest as a member of Cabinet to withhold any such affidavit until he was compelled by legal process. He indeed could have advised Priest's legal team to seek a subpoena to avoid his conflict of interest and indeed duty to protect the public revenue as much as was reasonable.
We are deeply concerned to know without knowing either way whether or not Mnister Costa may have offered an inducement to Priest to self censor any role in the NSW election period in order to obtain a favourable affidavit of evidence enabling a substantial payout to satisfy the $2.5M claim by Priest. For instance it would be our expectation that professional politicians at that level would well know the political equation involved as we have outlined above and that taking Priest out of the debate would be a political coup for the ALP government under very great pressure in their 4th re election contest since 1995, with a Premier virtually forced to retire in mid 2005.
In particular we note this revealing article by Mike Carlton quoting "police sources" last Saturday 19th May 2007
We have added bold in these quotes:
"As Andrew Clennell reported in the Herald on Wednesday, "the affidavit is understood to contain words to the effect that Mr Priest could have made the senior ranks of the police service, such as assistant commissioner or deputy commissioner, had he not been sidelined after a stint at Cabramatta".
My police contacts say this is not a view widely shared at the higher levels of the force. But Costa's lunging intervention was enough. The police minister in office before the election, John Watkins, was advised by Commissioner Moroney and legal counsel to settle the action.
"There was a risk of greater cost to the taxpayer if this case continued," Watkins told me on 2UE on Tuesday. Claiming the matter was confidential, he refused to reveal how much had been paid out. But if Priest and his wife got even half the amount they were demanding, which seems at least possible, we are talking seven figures.
Whatever the worth of Costa's opinion, the truly startling thing is that a Government minister - the Treasurer, in charge of the taxpayers' money, for heaven's sake - should take sides with a claimant suing for a fat chunk of that money. It is, quite simply, bizarre."
We say it appears more than bizarre. It appears as a wild departure from the usual role of evidence by subpoena, instead an affidavit pre election. Putting this with the conspicuous silence of Tim Priest during the election period and we say res ipsa loquitur - the matter speaks for itself.
Please advise whether this course of conduct by Treasurer Costa has in fact wasted substantial public revenue for failing to adequately support the legal defence to the Priest legal claim.
We are similarly copying this correspondence to ICAC in order for them to inform themselves and consider whether this matter deserves investigation in case it involves improper political reasons for settling the legal action to avoid political criticism during the sensitive election period, as described above. Suffice to say we believe it does look that way on the information in the public domain.
Yours truly
Tom McLoughlin, editor www.sydneyalternativemedia.com/blog
Andrew Clennell State Political Editor
May 16, 2007
THE NSW Treasurer, Michael Costa, wrote an affidavit on behalf of the disgruntled former police officer Tim Priest that could have led to higher damages being paid by the taxpayer in a Supreme Court action Mr Priest was taking against the Government.
The affidavit is understood to contain words to the effect that Mr Priest could have made the senior ranks of the police service, such as assistant commissioner or deputy commissioner, had he not been sidelined after a stint at Cabramatta.
The Government settled its case with Mr Priest on April 13 for an undisclosed sum. Mr Priest had been suing the police service for more than $2.5 million for "psychiatric injury", breach of contract and negligence.
The Herald learnt yesterday that the Government settled a separate action with Mr Priest's wife, Karen, the same day. There is speculation Mr Priest's settlement was as much as $1 million, based on past legal advice to the Government.
Mr Costa's office said yesterday the Treasurer had written an affidavit supporting Mr Priest's case.
Mr Costa's spokesman, Mat Jones, denied the affidavit had called Mr Priest a potential "future commissioner".
Asked if the document had talked about Mr Priest having had an opportunity to reach the top of the police hierarchy, Mr Jones said Mr Costa had no further comment.
The document reached the Crown Solicitor's office and NSW police legal services but it is unknown whether it reached the Supreme Court, where hearings were still some way off when the settlement was made.
The shadow treasurer, Greg Pearce, raised concerns last night about Mr Costa's actions. "I believe Tim Priest was poorly treated, but it's entirely inappropriate for Costa, as the Treasurer, to intervene in this way," he said.
The former police minister John Watkins, who approved the settlement with Mr Priest, said yesterday he did so after a recommendation from the Police Commissioner, Ken Moroney, and senior counsel that settling would save money.
"There was a risk of greater cost to the taxpayer if this case continued," he told 2UE.
However, Mr Costa, who as police minister in 2001 befriended Mr Priest and employed him as a consultant in his office, is believed to have pushed for the settlement.
Mr Watkins denied the settlement had anything to do with secret police documents on an operation known as Operation Retz that Mr Priest's legal team had been seeking.
....................................
http://www.smh.com.au/news/national/costas-whistleblower-mate-wins-damages/2007/05/13/1178994998359.html
Costa's whistleblower mate wins damages
Andrew Clennell State Political Editor
May 13, 2007
THE Iemma Government has paid out the controversial whistleblower and former policeman Tim Priest, who had claimed more than $2.5 million damages from the police service for "psychiatric injury" and a breach of contract.
It is believed the settlement follows a push on Mr Priest's behalf by the Treasurer and former police minister, Michael Costa, who befriended Mr Priest during controversy over crime in Cabramatta in 2001-02 and employed him as a consultant during that period. The office of the Police Minister, David Campbell, confirmed NSW Police Force settled with Mr Priest in early April, just after the election, but refused to say how much it had paid the disgruntled former officer.
Mr Priest repeatedly hung up on the Herald when it called him about the settlement.
Mr Costa, who would not comment yesterday, befriended Mr Priest after being introduced to him by the broadcaster Alan Jones in 2001. This followed Mr Priest's allegations to a parliamentary inquiry about the police handling of drug and gang crime in Cabramatta. The former police minister Paul Whelan and former police commissioner Peter Ryan lost their jobs in the wake of the Cabramatta affair. Mr Costa employed Mr Priest as an adviser on gangs for a time.

Mr Priest was suing the state of NSW, claiming psychiatric injury and alleging negligence and breach of contract concerning his service as an officer at Cabramatta.

The former detective came to prominence as a disaffected officer stationed at Cabramatta in 2001 when he accused his superiors before the parliamentary inquiry of ``criminal neglect'' in the handling of drug- and gang-related crime.

Last year he backed the claims of the then Opposition leader, Peter Debnam, that the Government was soft on gangs in western Sydney and confirmed he had spoken to the Liberal Party about standing for it in the March state election.

Settlement of the matter follows demands from the Supreme Court, after an application by Mr Priest, for internal police documents that the police force was keen not to release.

Settlement of the matter follows demands from the Supreme Court, after an application by Mr Priest, for internal police documents that the police force was keen not to release on Operation Retz - an investigation which led to the sacking of former assistant commissioner Lola Scott in 2002. It is believed that there is some potentially embarrassing information in the documents.

Mr Priest's case had been some way from being heard, with the ``discovery'' of documents still being worked out when the decision was made to settle, a police spokesman said. Mr Priest's case was handled by Crown solicitors and the police legal services branch.

Mr Priest told a federal parliamentary committee in October 2002 that the office of Mr Costa had helped him receive some payment from the police service and a police pension.

``I was invalidated, medically retired from the police,'' Mr Priest said.
``Only recently I had been denied any compensation from the NSW Police but, owing to the interference and the persistence of Police Minister Michael Costa's office, that was set right.
'`I have received a lump payment and I am on a police pension of about $1100 a fortnight at the moment.'' The pension payments are believed to have been discontinued upon settlement.
Posted by editor at 3:15 PM NZT
Updated: Monday, 21 May 2007 3:29 PM NZT