'Green Action' slogan of national Green Party echoes our 'ecology action' message since 2002?
Mood:
special
Topic: election Oz 2007

The editor of this humble news website was a pioneer amongst many of the Green Party in NSW from about 1994 and as one of the first crop of Green Party councillors 95-99. (Before that we helped deliver the ALP into power in March 1995 as NSW campaign coordinator for The Wilderness Society for 2 years.) We got a bit jaded/exasperated with Party personalities by 2000 and let our membership lapse after a very busy 6 years including 4 doing our public duty on Waverley Council in Sydney's Eastern Suburbs.
Since July 2002, in addition to community media development we have been promoting the 'ecology action sydney' and now 'ecology action Australia' message mostly online and with email networking. Our influence is mostly subliminal - we see our phraseology and conceptual analysis reflected back all the time, often in real politik time as well.
The lower case name in the screenshot below is deliberate - we seek to spread flat and horizontal and to NOT compete for profile or fundraising in the green ngo sector, which in fact is usually the same thing inviting all kind of compromises with institutional power for access/grants/platforms and indeed postures, not least the consumption economics based Big Meeja (we don't reject 'growth economics' theoretically, but in reality its still mostly unsustainable extraction here).
We notice the latest notable echo of our missionary vocation - The Green Party election platform in The Australian feature yesterday. We have our sincere critics and rivals in sections of the Green Party here in NSW but when their national platform echoes our message .... well you can't complain. Indeed we find it very gratifying.
Pictured: Santaigo Chile mid 2002. Chief and staff of national green group CODEFF affiliated to the international Friends of the Earth organisation which supervised our $15K seed funding 2002 - 2004 to employ Mitzi Urtubia and Marisol Frugone as national communications team, now with another group Ecosistemas there. From left above: Patricio Ramos (lawyer), Codeff chief Jenia Jofre, this writer Tom McLoughlin, Rodrigo Herrara (lead campaigner) now with Greenpeace Chile and Sydney based translator and activist Marlene Marquez Obeid.

Here is a picture (immediately above) of our first serious campaign here in Australia - helping Chilean environmentalists stop a US$3 Billion hydro smelter project in Aysen, Patagonia which would have destroyed 10,000 ha of primary forest, 3 rivers Condor, Cuervo, Blanco, lakes and dump some 600,000 tonnes per year of waste into the fjords of the scenic region. The proponent of the development Canadian based multinational Noranda who makes aluminium with cheap electricity via mega hydro was thwarted. It was the Chilean version of the Franklin Dam campaign of 1983 here. We played our role including $15,000 in seed funding for a community campaign over two years. For this we are very proud of our ecology action. And this worldwide attempt to turn mountains and rivers in to aluminium profits goes on including with Australian investors.
Very few Australians know about local informal network 'ecology action' role in boosting that winning campaign against huge odds - not least because this writer is a non aligned sometimes critic of one's own ngo sector and thus not favoured for profile or media access or back slaps.
Indeed we notice action over talk is a little confronting for lazy or less committed or informed careerist folks. But after 6 years, in 2000 we just got bored with endless diplomacy and preferred peaceful confrontation in the Gandhi style and honest independent review of who, and what works, and what doesn't to save our planet from ecological destruction by powerful cynics in our society. We still feel that way.
Our programme of current campaigns are explained further here. Feel free to donate via snail mail C/- Addison Rd Centre 142 Addison Rd Marrickville 2204 or call 0410 558838 first. But only if you want to make a difference: like this
#1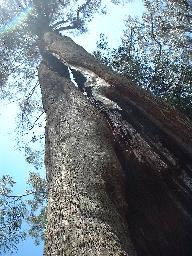 and this
#2
----- Original Message -----
Sent: Sunday, March 25, 2007 9:30 AM
Hola Tom,
I know that your mind and hands are full with elections and so much happening at the moment, there is always something happening, but this time is crucial, it is probably because the future of the planet is at stake. I find it frustrating that it seems as if the majority of people don't understand it, and that to lessen our impact on what is sustaining us, the natural environment, can't be business as usual.
Anyway, Paulina sent another report of her activities in restoring the Wetland, I even spoke to her on the phone this week. The situation as you know it is not better there, the group is fighting against big influencing landlords and multinationals, so from death threats, to bad publicity, you name it, they are going ahead with the plan to restore and recuperate the wetland. The area is dominated by sugar cane plantations which have destroyed the rivers and wetlands, so the small farmers have been left without water and their livelihood, so what they are doing now is fighting back to restore the area and praying for rain.
I will translate the report, it is around two to three pages and will send it soon, in the meantime I am forwarding the photographs, including wetland, members of the Foundation, farmers and local school students whom they are trying to educate and get them and their families on the project's side. ...
Amparo
Posted by editor at 8:24 AM EADT
Updated: Monday, 12 November 2007 7:36 AM EADT